I went back for my final day of the textbook adoption today prepared. A sweater and socks definitely worked wonders and made my day more enjoyable.
Besides the obvious perk of being a part of the committee that chose the dance/theatre textbooks for all the middle school programs in our county, it was also extremely nice to be finished by 3:30 in the afternoon both days! Our middle school dismissal is not until 4:15 each day, with the buses rolling out around 4:25. I usually don't make it out the door until at least 5, usually around 5:30. After a 30 minute commute home, I'm usually hungry and pooped from teaching dance all day. I usually go ahead and start dinner when I get home and then plan for the next day's classes the rest of the evening while watching T.V.and checking facebook and blogs, of course. Anyways, I make every excuse in the book to not go work out.
Well, yesterday and today, since I was home by 4:00, I had no excuse. I went and worked out! Wahoo! Now I just need to keep up the gym regiment and ramp-up my conditioning warm-ups for my students, making sure I do them with them, and cut out unhealthy snacks. Then, surely, I'll be toned for my sister's wedding in Charleston in April! Here's my matron of honor (bridesmaid) dress:
Isn't it pretty?! She's having the 3 bridesmaids and me wear different shades of blue/green in the same style dress. My color of choice is a bright aqua color. The wedding and reception will at Boone Hall Plantation--you know, the one with the Avenue of Oaks where they filmed parts of the movie,
The Notebook
?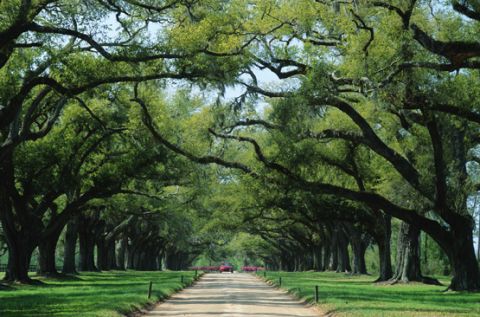 I just can't believe it's only about 2 months away--it will be here before I know it!